BOLON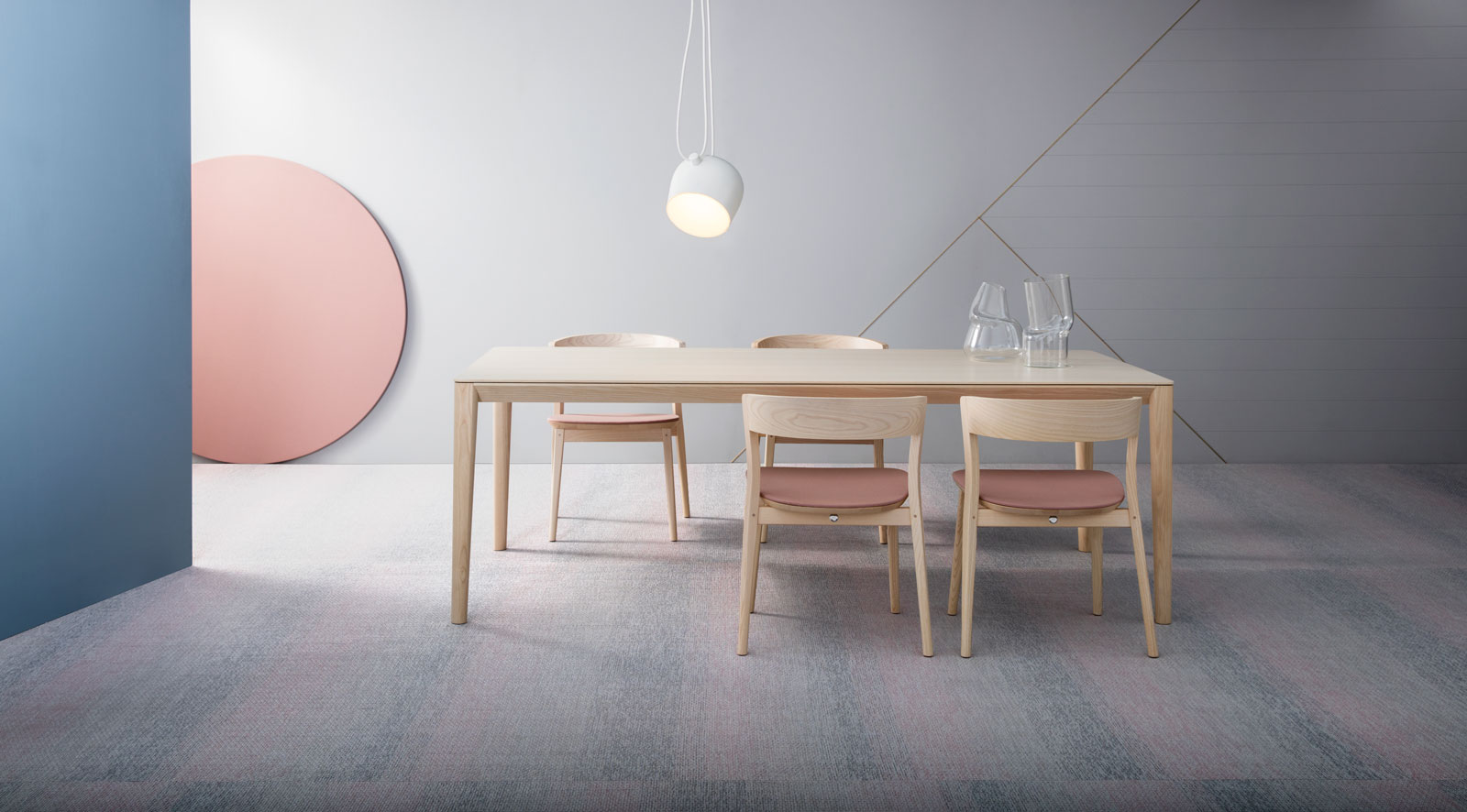 Bolon offers unique design with a focus on superior quality, innovative flooring. All our floors are produced for public environments.

Company Overview
The Swedish flooring manufacturer, was founded by Nils Erik Eklund in
1949. The family company is currently managed by Marie and Annica Eklund, who represent the third generation. Design is carried out in-house, and the company invests significantly more in creativity than the more traditional companies in the sector. The entire range of Bolon's flooring products is intended for public environments, namely hotels, shops and offices. While maintaining the added value of vinyl in terms of maintenance and wear, the impact of these products is akin to that of textile flooring.

Technical characteristics of previous collections in terms of functionality, flame-retardant features, textile appearance, high degree of comfort and the environmental compatibility of the manufacturing process. Bolon has invested considerable resources in the development of lasting products for a range of environments.

In addition, Bolon is gearing itself for the first time in its history to launch a collection of carpets, with leather finishing, and made-to-measure moquette and tiles.
It is an exclusive flooring that has the feeling of textile, but with the benefits of vinyl flooring; durability and simplicity of maintenance and installation. And just as important are the financial and environmental perspectives. We have focused on public spaces and possess all the certification required. Our flooring is loved by interior designers, architects and fashion designers the world over, and can be seen everywhere from luxury hotels in Milan to trendy museums in Beijing. The attraction is in the appearance of the flooring with its exclusive, textile feeling combined with its durability. Thanks to these properties, the flooring is used in projects of all sizes for hotels, offices and shops.

We are world leaders in design, technique and quality. This gives us plenty of scope to realize our flooring visions. All flooring is also manufactured in Sweden in a unique production process that uses machines we designed ourselves. All this gives us all the benefits of short decision and production routes. Our collections include over 90 different flooring designs with various textures and patterns. Bolon was the first company in the world to produce woven vinyl floor coverings – a unique product with unique properties.